Environment´s information
The Pyrenees are rise in the North area of Navarre offering us a landscape of high summits and deep valleys, shade forest and bright pine meadows, gorges and small villas.
Decline gently from east to west and the landscape is transformed and takes us through the karst cliffs of the massif of Larra and large tracts of beech and spruce of the Irati Forest, the evergreen valley and humanized landscape Batzan-Bidasoa or the towering plateaus of the Sierra de Aralar-Urbasa.
And from the region of Aragón up to the Cantabrian cornice it is not only transformed the landscape; the continental climate also changes, when you go closer to the sea it becomes Atlantic. 
To the charm of the landscape the varied and attractive rural architecture is added: compact cores of narrow and stone streets, typical of the Oriental Pyrenees, the cottages are dispersed by the valleys and slopes in the Atlantic Pyrenees. 
Sunbilla
Small and beautiful municipality in the Valley of Malekarreka inside of the Cantabrian Valleys, watered by the river Bidasoa which divides into two neighbors of the village and which has a majestic stone bridge from the XVI century. It is surrounded by chestnuts and oak trees. Modern parish dedicated to the Saints Juan Bautista and Tiburcio. The most popular carnival procession of Bidasoa is celebrated in Sunbilla the fourth Sunday of January.
Tours
Natural Park Lordship of Bertiz, Mill of Zubieta, mushroom route in Elgorriaga, valley of Baztán, Forest Irati, caves of Urdax, Zugarramurdi and Sara, Basque-French area: San Juan de Luz, Biarritz, Saint Jean de Pied de Port. 45 km from Pamplona and 50 from San Sebastián.
Activities
Hiking and middle mountain biking, route to walks in bike (old railway of Bidasoa ), adventure park, Gastronomic routes, etc ...
WHERE TO GO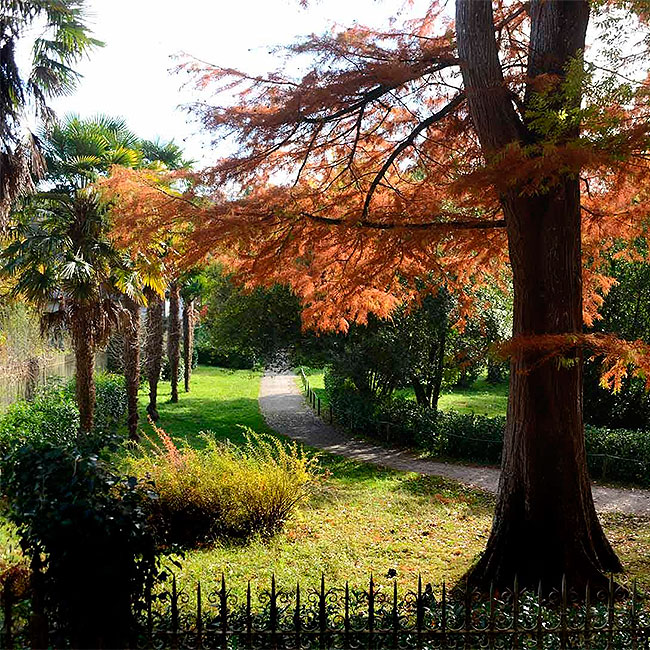 Parque Natural Señorío de Bertiz
Un fabuloso jardín botánico con mirlos, ardillas y siete especies de pájaros carpinteros destaca en este Parque Natural del Pirineo occidental navarro junto al río Bidasoa con árboles de gran porte y ...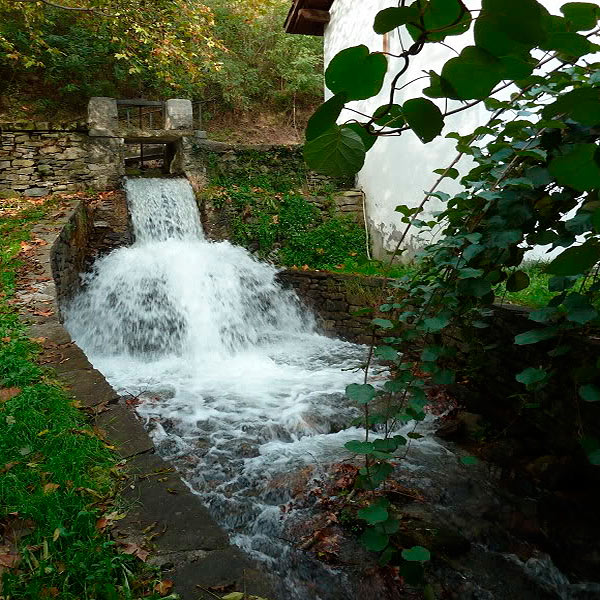 Molino de Zubieta
Es uno de los lugares en los que el tiempo se ha detenido. Se construyó en 1785 como molino real y hoy es ecomuseo activo. Su molinero sigue utilizando sus manos y los aperos de antaño para triturar ...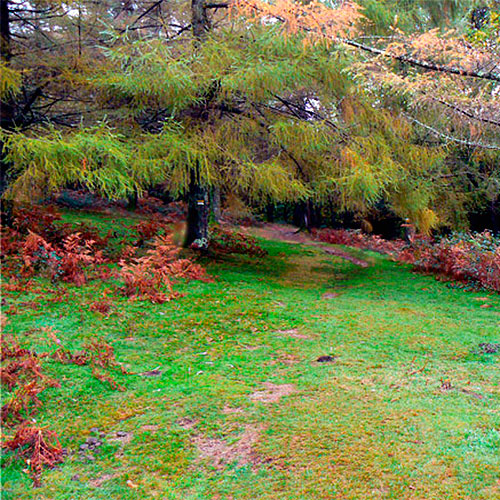 Finca de Artikutza
La finca de Artikutza es un enclave natural de 3.800 hectáreas con gran cantidad de animales, muchos de ellos en peligro de extinción, y más de seis millones de hayas y robles, entre los que destacan ...
UPCOMING EVENTS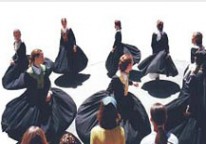 Romería a la Virgen Blanca
En Jaurrieta, 15 de agosto
Entre el 11 y el 15 de agosto, la localidad pirenaica de Jaurrieta, en el valle de Salazar, celebra sus fiestas patronales. El 15 es el día grande en honor a la Virgen Blanca. Los vecinos llevan a su ...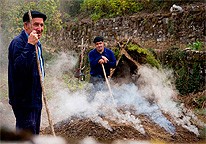 Orhipean en Ochagavía
En Ochagavía, 30 de agosto
Orhipean es una fiesta que busca promocionar turísticamente Ochagavía a través de la recuperación del rico patrimonio cultural de la zona y lo hace retrocediendo el pueblo a un día cualquiera de hace ...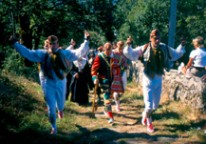 Danzantes de Ochagavía
En Ochagavía, 8 de septiembre
En el Santuario de Nuestra Señora de Muskilda, a 2 km de Ochagavía se celebra el baile de los Danzantes de Ochagavía, primitivos bailes transferidos de generación en generación, consiste en un palotea...